Norayr's Stardict Dictionaries page

Troy's English-Armenian Dictionary
25812 words
download


English-Armenian dictionary initially prepared by currently non-existent "troy.am" team as a windows-only armscii-8 encoded dictionary. More info here and here.
Hacked tab separated file here.


Armenian-Russian Dictionary
64234 words
hrb-hy-ru-1.26.zip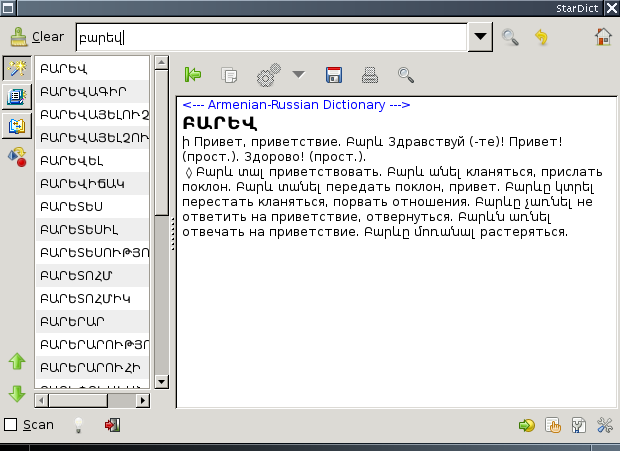 prepared by Arkadi & Mikayel Grigoryan


English-Georgian Dictionary
8667 words
download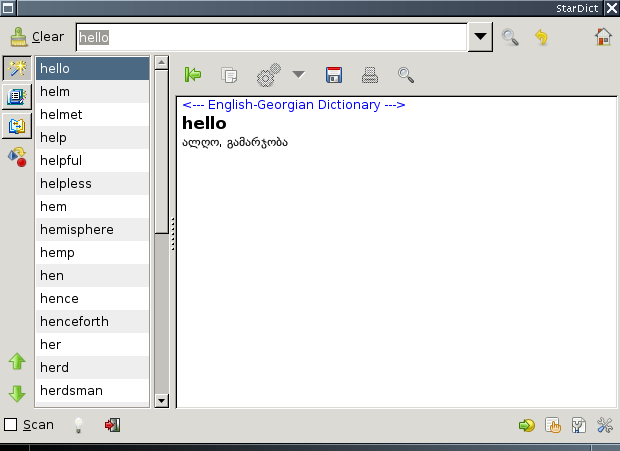 Generated from the original pdf located at http://www.georgianweb.com/pdf/lexicon.pdf
For more information see this site.


English-Armenian Freelang dictionary
7133 words
download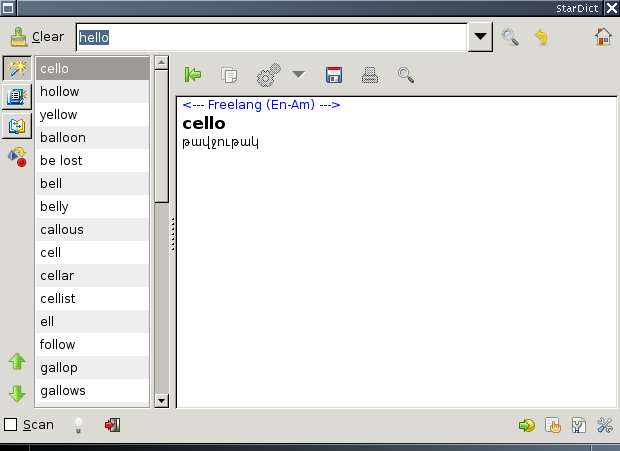 Baratian's English-Armenian dictionary

25785 words
Download here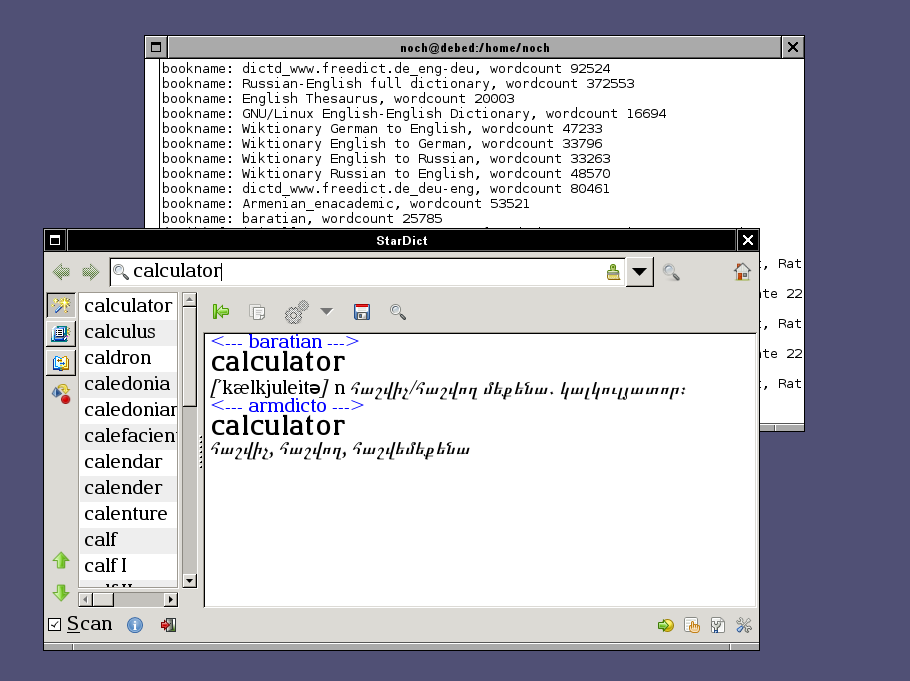 Stardict can be obtained at stardict.org
Enjoy!
Other dictionaries here